Going on a deep-sea fishing trip in Dubai is an experience like no other—you'll get to see breathtaking, seldom-seen places and fish for exotic species that you may have never seen before. All of the yachts offer luxurious, comfortable environments and the best fishing equipment to ensure that you have an excellent experience and create memories that will last a lifetime.
Why should you choose Nanje Yachts
Nanje Yachts is the best luxury yacht in Dubai rental. You will have an opportunity to choose from a wide range of fishing boats for affordable prices. All the rental process takes place online and you do not have to wait for any updates – all the available yachts are shown in real-time. Once you have found something you like, you can rent it just with a few clicks!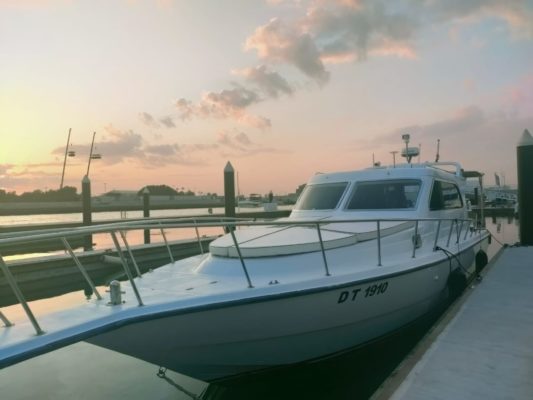 What time is best for fishing?
The best time to go fishing in Dubai is between October and May. In this period you can catch king mackerel, tuna, and kingfish, which are the most popular target in Dubai. However, summer is perfect for catching sailfish and queenfish. Some other types of fish can. Be caught all year long, so there is no bad time for fishing in Dubai.